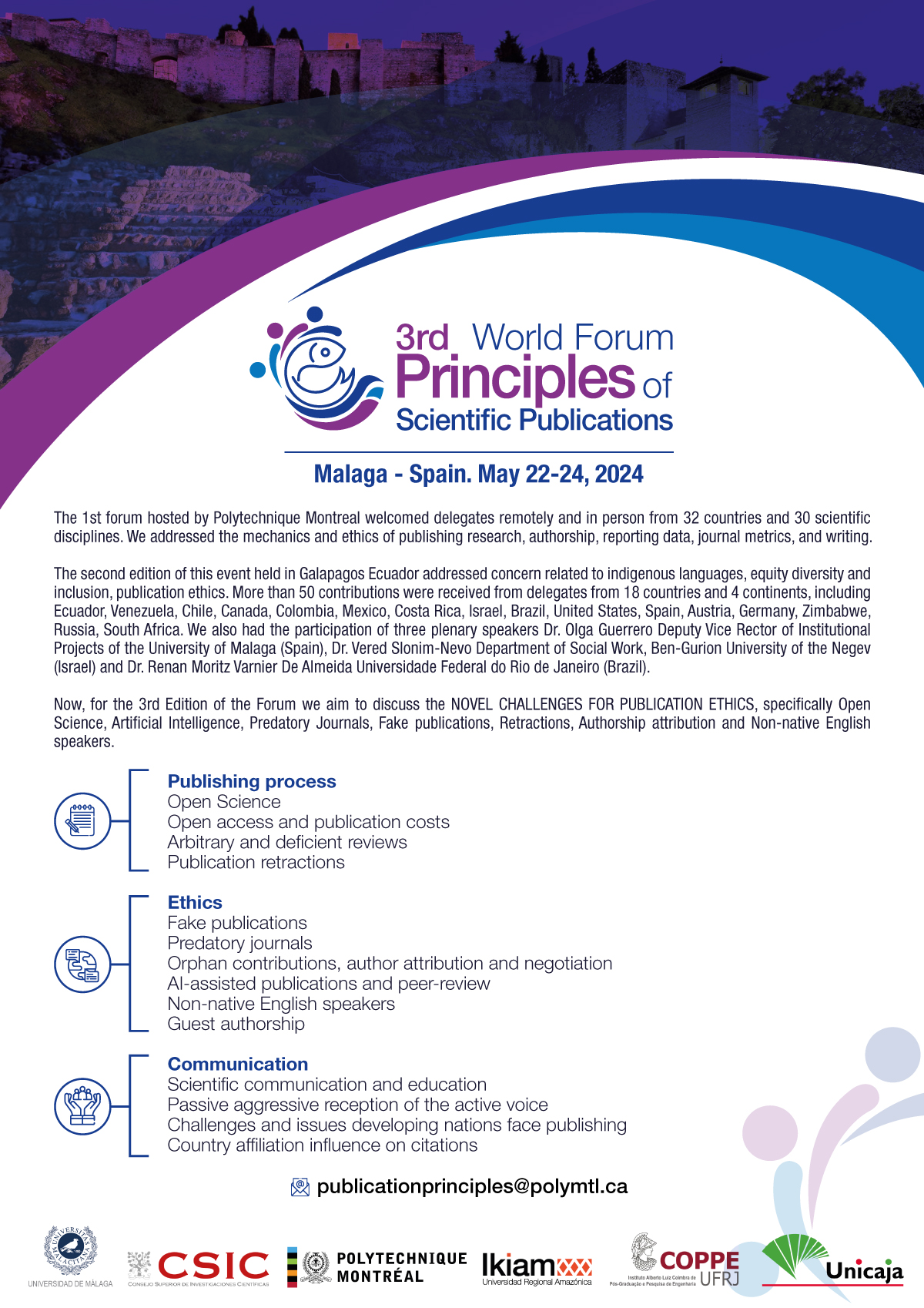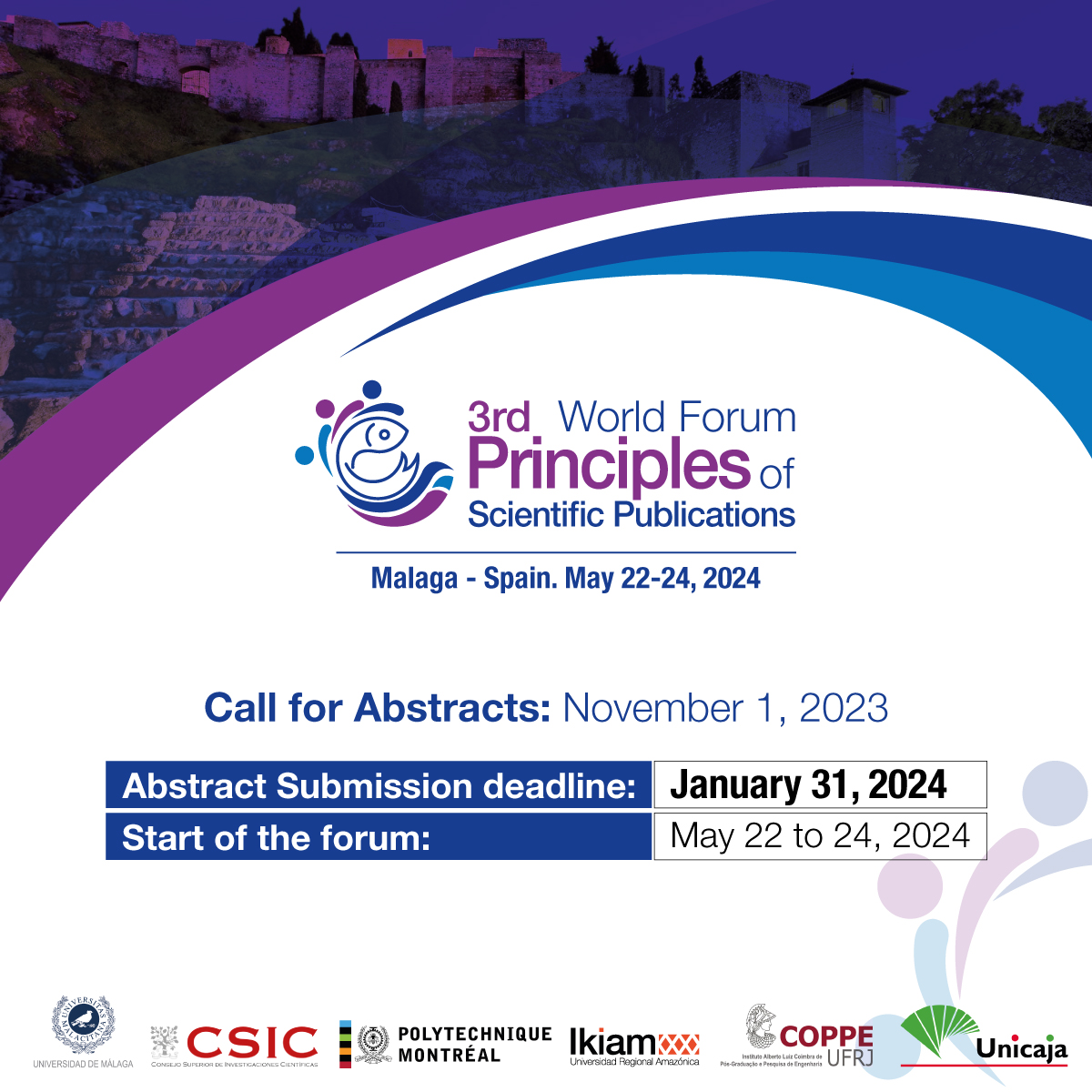 The 1st forum hosted by Polytechnique Montreal welcomed delegates remotely and in person from 32 countries and 30 scientific disciplines. We addressed the mechanics and ethics of publishing research, authorship, reporting data, journal metrics, and writing.
The second edition of this event held in Galapagos Ecuador addressed concerns related to indigenous languages, equity diversity and inclusion, publication ethics. More than 50 contributions were received from delegates from 18 countries and 4 continents, including Ecuador, Venezuela, Chile, Canada, Colombia, Mexico, Costa Rica, Israel, Brazil, United States, Spain, Austria, Germany, Zimbabwe, Russia, South Africa. We also had the participation of three plenary speakers Dr. Olga Guerrero Deputy Vice Rector of Institutional Projects of the University of Malaga (Spain), Dr. Vered Slonim-Nevo Department of Social Work, Ben-Gurion University of the Negev (Israel) and Dr. Renan Moritz Varnier De Almeida Universidade Federal do Rio de Janeiro (Brazil).
Now, for the 3rd Edition of the Forum we aim to discuss the NOVEL CHALLENGES FOR PUBLICATION ETHICS, specifically Open Science, Artificial Intelligence, Predatory Journals, Fake publications, Retractions, Authorship attribution and Non-native English speakers.
Publishing process

Open Science

Open access and publication costs

Arbitrary and deficient reviews

Publication retractions

Ethics

Fake publications

Predatory journals

Orphan contributions, author attribution and negotiation

AI-assisted publications and peer-review

Non-native English speakers

Guest authorship
Communication

Scientific communication and education

Passive aggressive reception of the active voice

Challenges and issues developing nations face publishing

Country affiliation influence on citations
Call for Abstracts: November 1, 2023.
Abstract Submission Deadline: January 31, 2024.
Malaga, Spain, May 22-24, 2024
The call for abstracts is open
You can submit an abstract for reviewing.